Building A Better Community Through Corporate Giving
Ready to Help Create Opportunities With NSS?
Your company's donation to NSS helps us provide more opportunities for adults with aptitude to pursue a career in tech. For over a decade, NSS has been dedicated to creating opportunities for underrepresented groups in tech through education. Our commitment to excellence and the success of our graduates is evident in the outcomes we have achieved. Here's how NSS has proven its impact.
Proven to impact Nashville's tech community
NSS is committed to making a positive impact on the local tech community. Our graduates bring their skills, knowledge, and fresh perspectives to the workforce, enriching the tech ecosystem with new ideas and innovations. By supporting NSS, you are not only investing in individuals' futures but also fostering the growth and development of the local tech industry. Your donation helps us expand our programs, reach more aspiring tech professionals, and strengthen the overall tech community in Nashville and beyond.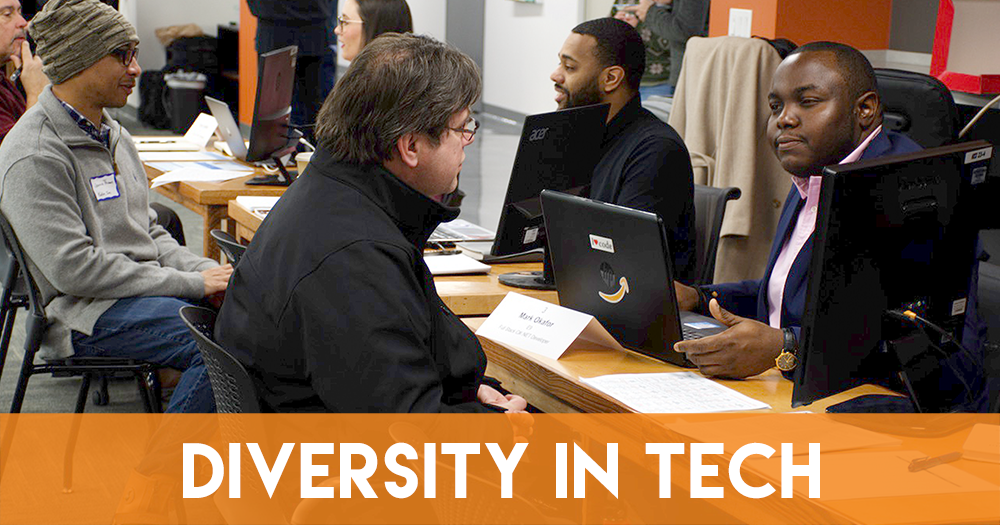 Proven to help increase diversity in tech
We recognize the importance of diversity and inclusion in the tech industry. NSS has been proud to help in bridging the diversity gap by providing individuals from underrepresented groups in tech with access to quality technology education. Through our scholarships and community partnerships, we have increased diversity in the tech workforce with each graduating cohort. By donating to NSS, you contribute to this ongoing effort to create a more inclusive and representative tech community for all.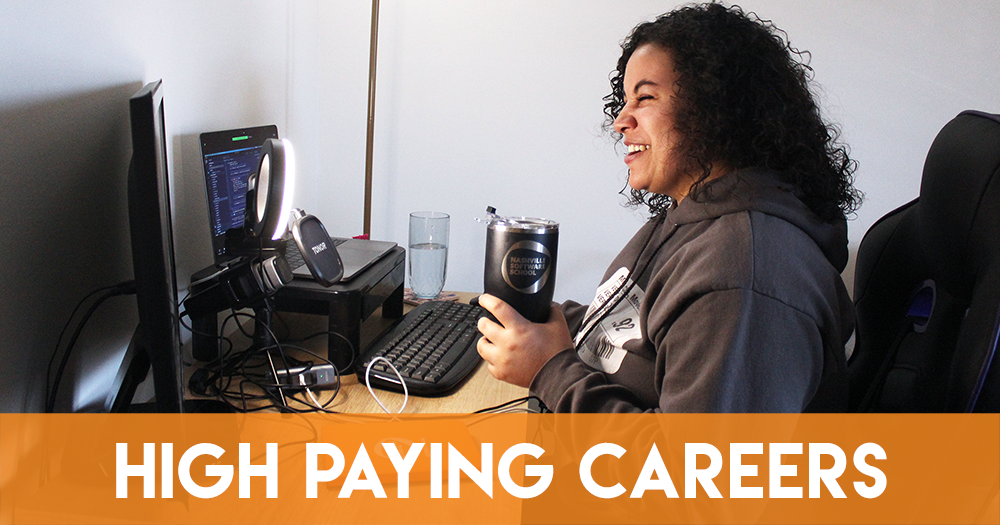 Proven to help graduates into high-paying careers
With an average placement rate of 90%, NSS has a proven track record of equipping individuals with the skills and knowledge necessary to secure high-paying careers in techs. Our rigorous and industry-aligned curriculum, combined with hands-on learning experiences, ensures that our graduates are job-ready. Time and time again, our students have gone on to secure rewarding positions at local tech companies, achieving financial stability and professional growth.
Check out all the ways you can support NSS:
Build A Scholarship
Support one or more students through scholarships! Contact us through the button below to learn more.
Donate to our General Fund
If you would like to support the operations of NSS, you may make a donation to our General Fund or contact us about any upcoming projects that may need funding.
Together, we can provide more opportunities for aspiring tech professionals and create a more diverse tech community.